Faster storage means faster game launches and a better gaming experience overall. Huge install sizes (hi, COD: Modern Warfare!) require bigger storages. Small boot SSDs used to be a luxury. In the 4K gaming world, they're a must. But what brand SSDs are the best? Which one 1TB SSD would be better for your Xbox, PS4, or PC?
We're picked the best 1TB SSD disks and here's the list:
Best 1 TB SSD for Gaming (Xbox, PS4, PC):
Samsung T5 Portable SSD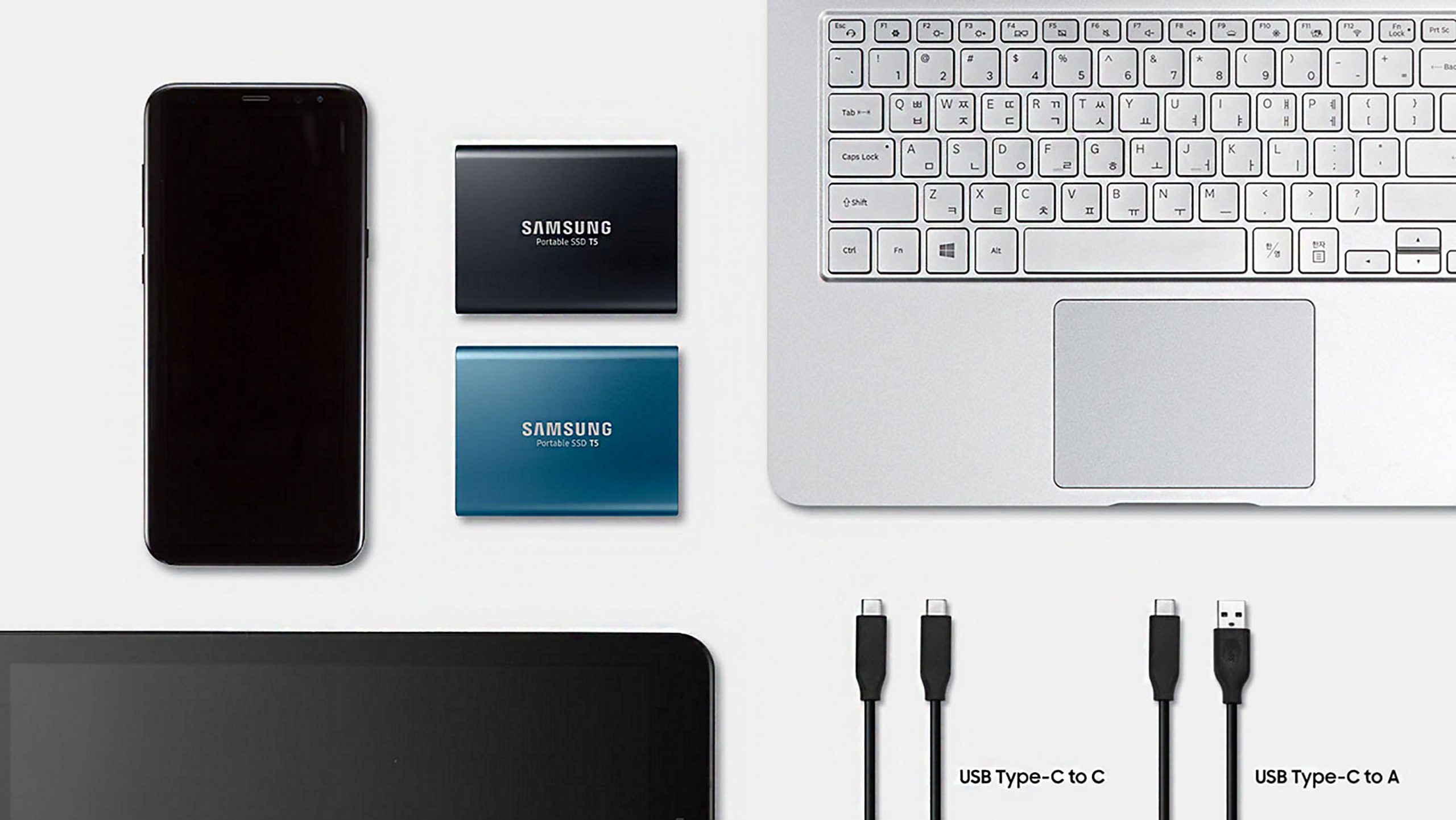 The Samsung T5 portable drive is compatible with most gaming systems, including XBOX. Plugging this drive into your console gives you 1TB of storage to save multiple games and transport saved data to other consoles. The T5 has other drives available up to 2TB for even more space for more gaming data. This Samsung portable SSD is compatible with computers, too, so it isn't solely a gaming drive.
Because it is an external drive, the T5 doesn't have the same speed as an internal SSD. However, this Samsung portable drive has a read speed of 540 MB/s, which is fast for an external storage device.
What we liked (Pros):
Compatible with XBOX
Compact
Portable
What we didn't like (Cons):
Slower read speeds than internal drives
Best Overall: 
SanDisk Extreme Portable

1 TB 

SSD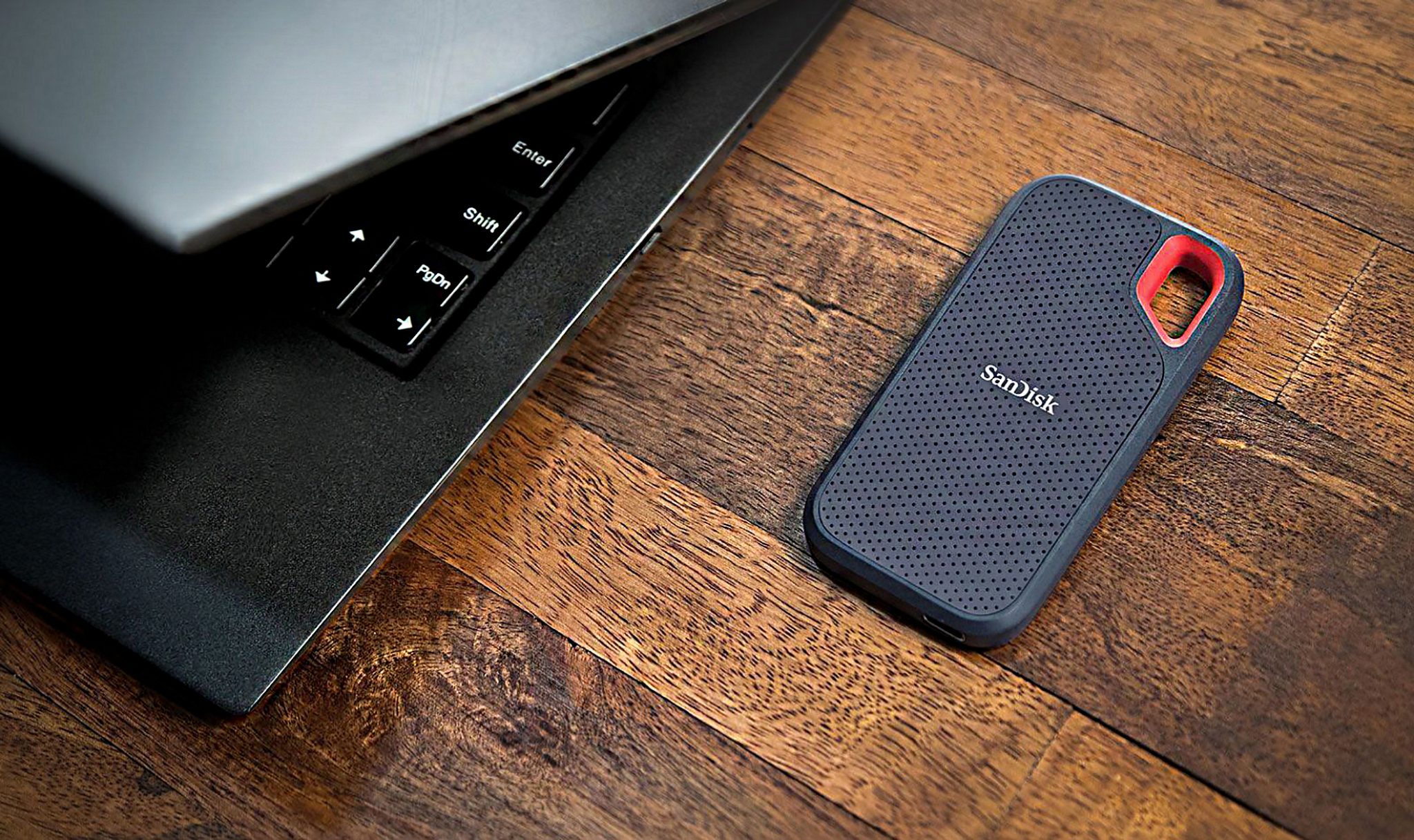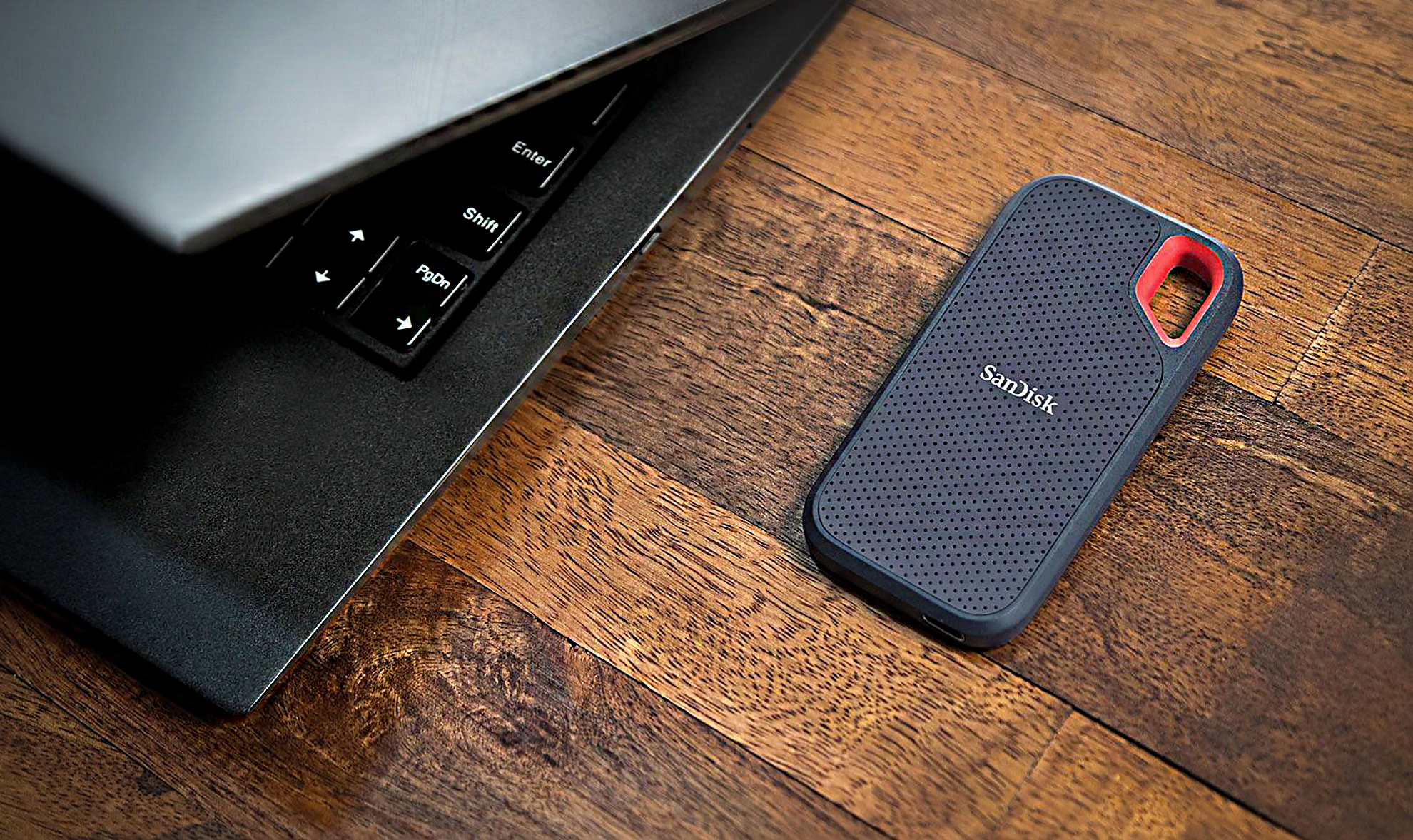 The SanDisk SSD drive is compact and designed to clip on a backpack to easily take anywhere. It comes with storage space ranging from 250GB to 2TB and is compatible with both PCs and Macs. Plus, the entire drive is encased with a coating that makes it both shock absorbent and water-resistant. What sets the SanDisk apart from other SSD drives is it's compatible with several devices including cameras and game consoles.
For a portable SSD, the SanDisk has an impressive read speed of 550MB/s. This is much slower than an internal drive, however, which can boast speeds of over 1000MB/s. However, the SanDisk is much more versatile than an internal SSD drive.
What we liked (Pros):
Compatible with most devices
Shock and water-resistant
Compact and portable
Impressive read speeds
What we didn't like (Cons):
Not as fast as internal SSDs
Best Value: 
WD My Passport External 1TB SSD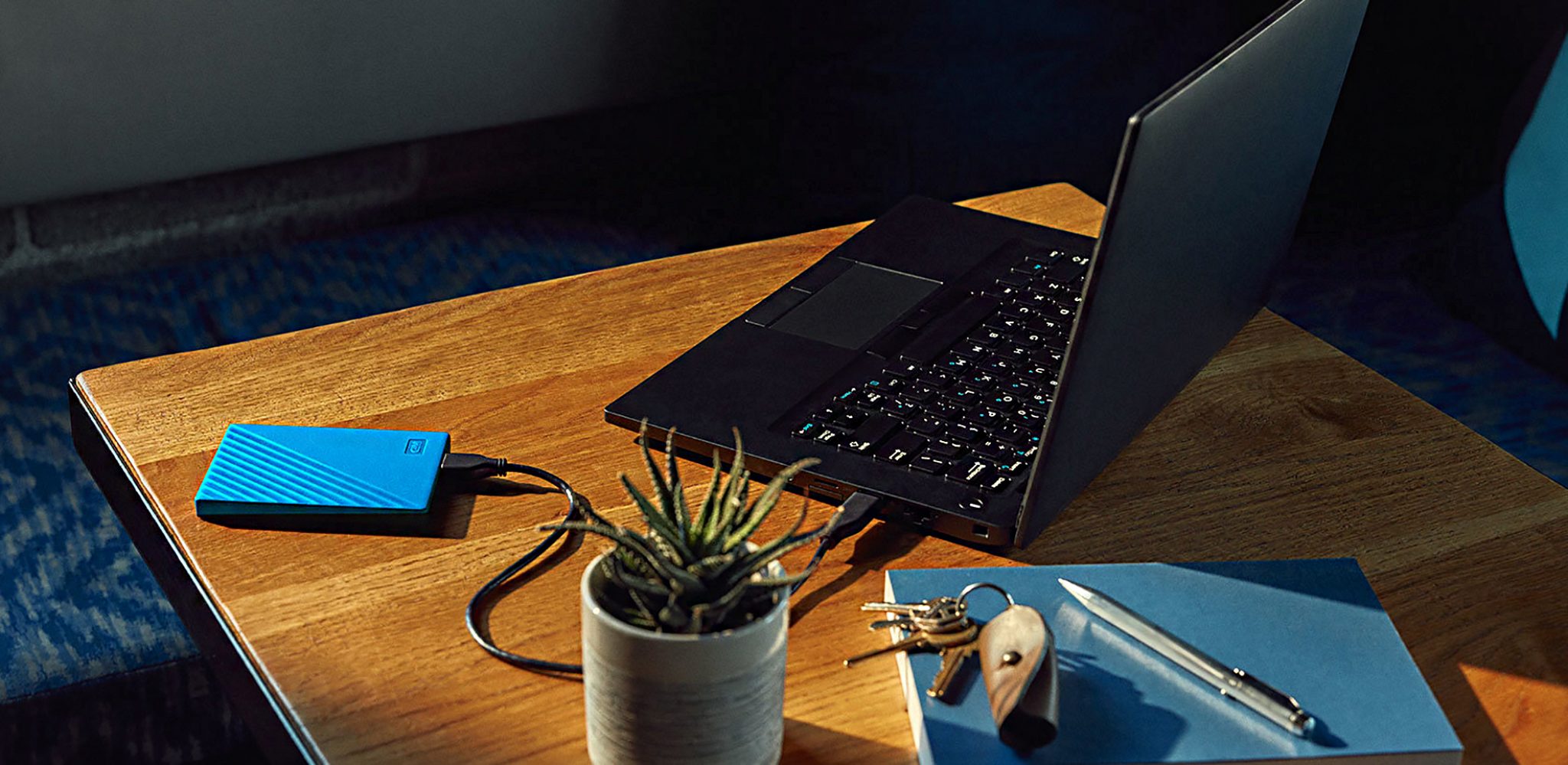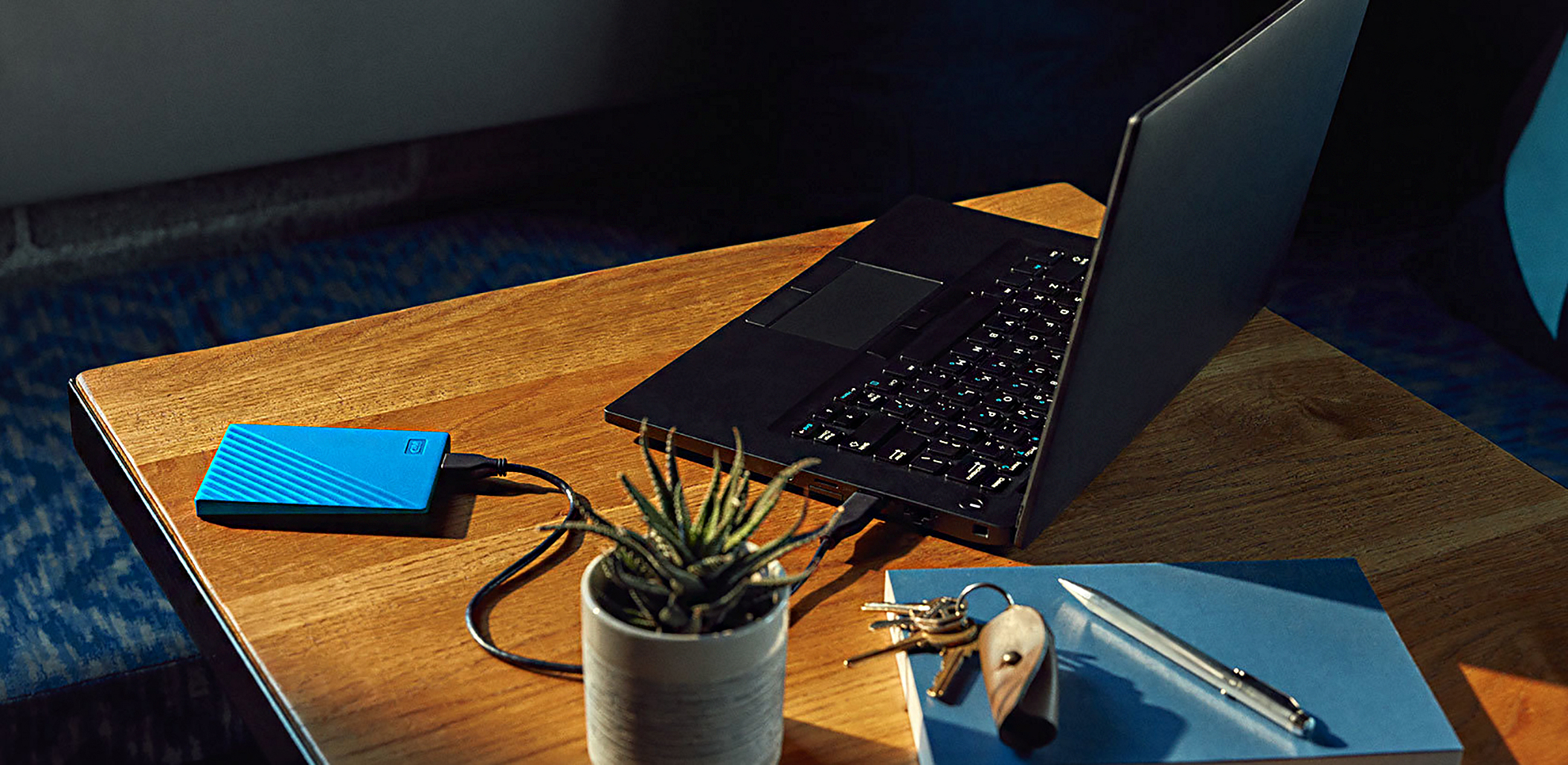 The Western Digital (WD) My Passport SSD drive is designed to connect and work with your PC from the outside. It has read speeds of over 400MB/s and doesn't cost as much as other portable drives we looked at. The smallest SSD WD offers is 500GB, but it also has a 2TB drive available. The outside shell is designed to absorb shock if it is accidentally dropped.
The biggest complaint from users who have bought this WD external drive is the USB 2/3 lead cord length. A lot of people are frustrated with how short it is, which doesn't allow them to more easily position the drive out of their way while working. Also, because the cord is always attached to the drive, it makes this SSD bulkier to put away. There is also a risk of not being able to use the drive at all if the cord breaks.
What we liked (Pros):
Budget-friendly
Shock absorbant
Decent read speeds
What we didn't like (Cons):
Connected USB cord
Short cord
Best Internal 1TB SSD M.2:
Samsung 970 EVO Plus